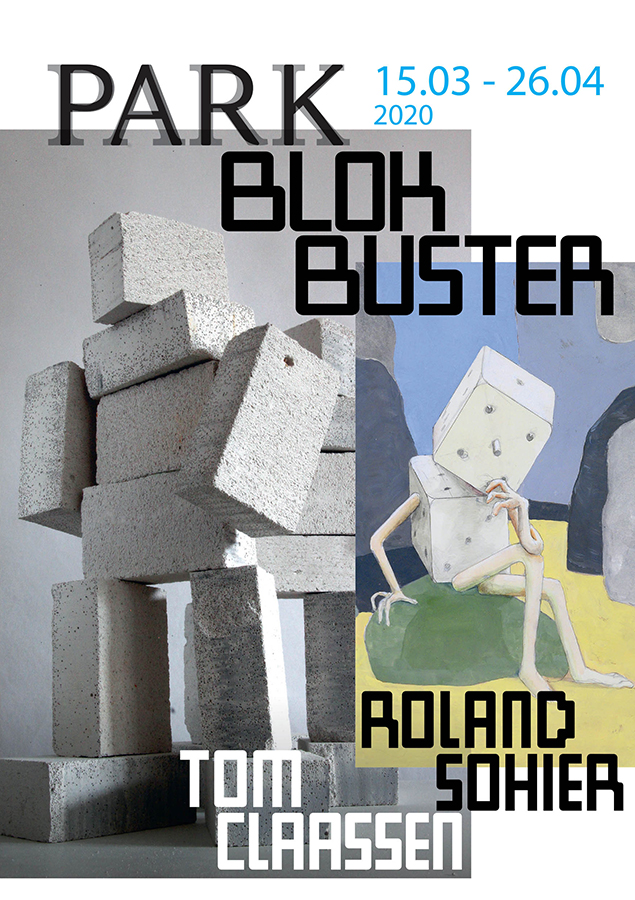 BLOKBUSTER
exhibition
15.03 - 28.06 2020
Tom Claasen (NL)
Roland Sohier (NL)
The exhibition BLOKBUSTER, which was not accessible due to the corona measures, is extended until 28 June. The doors will regular be open from Friday 5 June. Of course we ask visitors to maintain the current corona rules. Give each other space, don't touch anything. If you have a cold or are otherwise ill, you shouldn't come. We allow a maximum of 30 visitors in the main hall at the same time. The top floor remains closed.
With BLOKBUSTER we show new works by Tom Claassen and Roland Sohier, two advanced artists with a lively and unpredictable oeuvre in which appealing, stylized figurations form the common thread. The monumental works that both artists show have been realized especially for the space of PARK. Both human and animal figures are exposed in a humorous way in the large sculptures of Claassen, as well as in Sohier's drawings.
While Claassen works with archetypal elements of humans and animals to be able to capture the simple essence of a form, Sohier searches in his two-dimensional works for the same core of humanity and animalism, without becoming ponderous. Instead, both artists remain light and playful with a certain self-mockery, without getting stuck in banality.
Opening hours during the exhibition:
Friday 1-5 pm
Saturday 1-5 pm
Sunday 1-5 pm
Free admission

Click here for the exhibition guide (in Dutch)
Click here for a short video impression of the exhibition
Click here for another video impression of the exhibition
Click here for a fly-through through the exhibition
In the media: