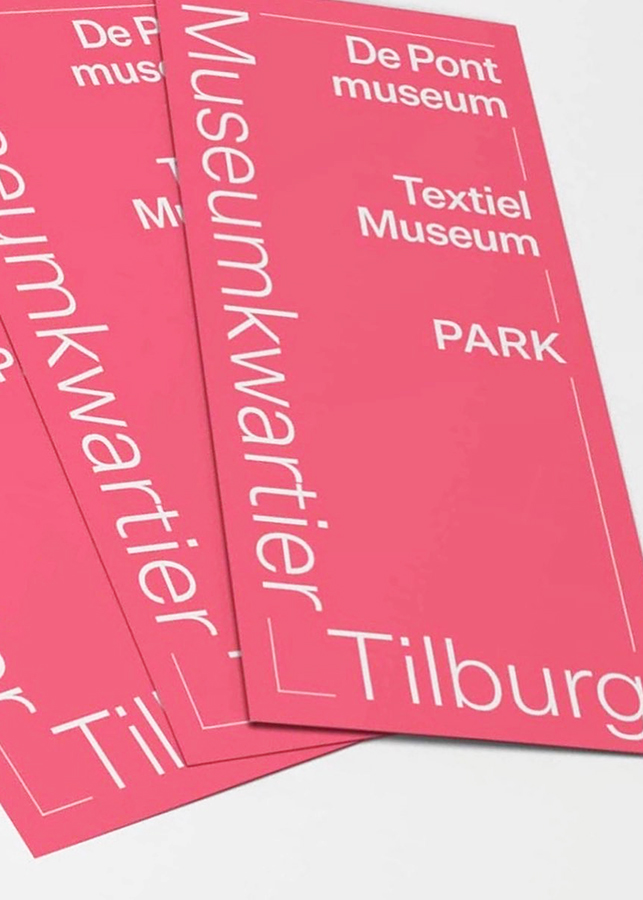 FLYER MUSEUMKWARTIER
De Pont museum, TextielMuseum and PARK
from 13.10 2021
Museumkwartier Tilburg is an exceptional crossroads. Of history and experiment. Culture and nature. Industrial and monumental. Renowned makers and promising talents. An area where Tilburg's past merges with leading, contemporary art and design.
Just a ten-minute walk from the central station, a compact area opens up that has everything for an unforgettable visit: the beautiful Wilhelminapark. Atmospheric cafes and restaurants. Countless studios and creative enterprises. And of course De Pont museum, TextielMuseum and PARK.
Together we made a flyer that helps visitors find their way in the Museumkwartier.