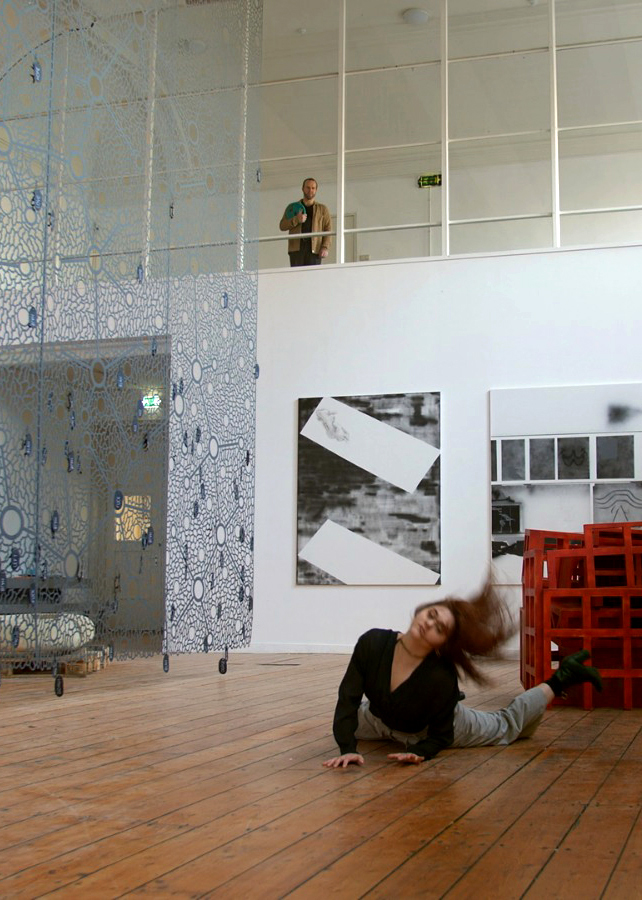 SEASON SYNDROME
dance movie Arjan Gebraad & Kelly Vanneste
13.03 2021
'Season Syndrome' is a short dance movie by Arjan Gebraad & Kelly Vanneste about the repetition of picking up and moving along, locking up and releasing, shot in PARK in the exhibition 'Question Mark'.
Two people keep tipping over the equilibrium. Both from the inside out and from the outside in. They do not know if it is kindness or cruelty. They only know they will keep moving, manipulating and rolling in the same direction, attached to each other. She wants him to stay. He does not know how to get out. As they move around the rooms, they hold onto each other while carrying the weight of attachment with them. In the upper world, the seasons come and go. Down here they will not let each other leave. Not even when the door is wide open. How much will you let it hurt, just to have control?
Here the link to the trailer
UPDATE: From April 24 to June 5, the film can be seen on the large digital screen of 'Between YOU & ME', a work of art by Martin and Inge Riebeek in front of the Factorium in Tilburg. Since April 2010, Martin and Inge have been programming various films by various film and media makers.The program contains vivid visual short films and is screened without sound.