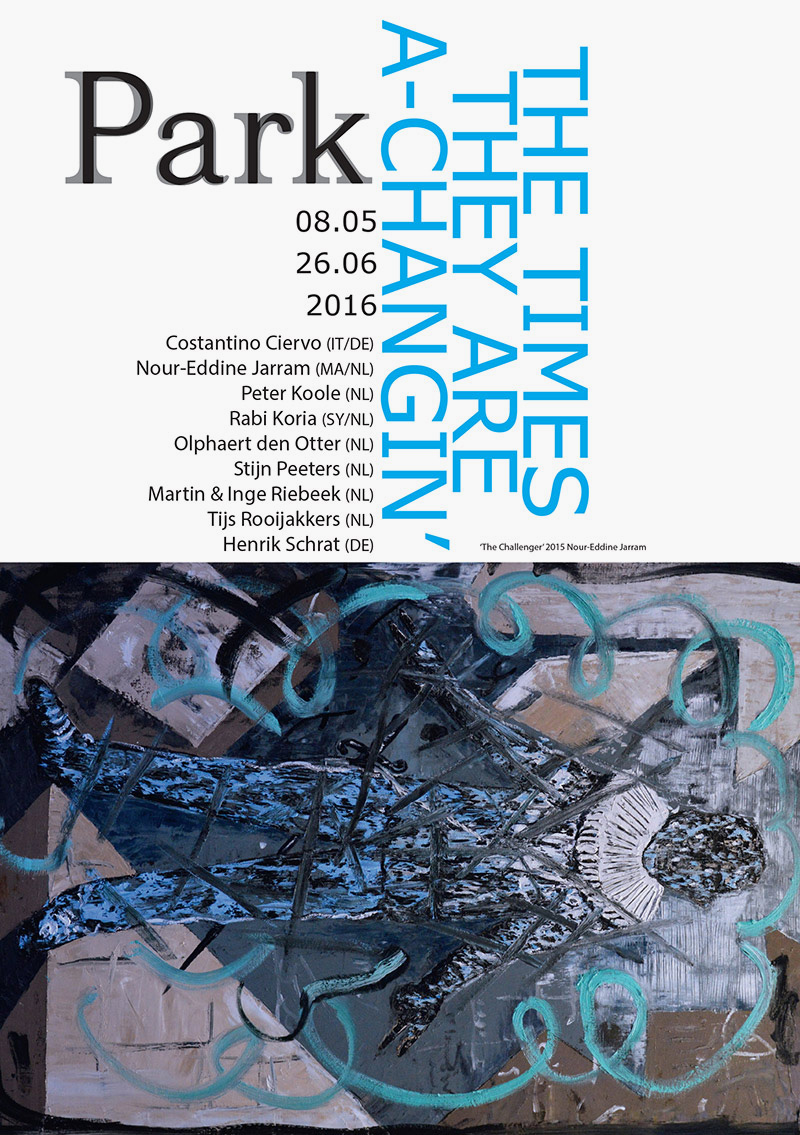 THE TIMES THEY ARE A-CHANGIN
exhibition
08.05 2016 - 26.06 2016
Costantino Ciervo (IT/DE)
Nour-Eddine Jarram (MA/NL)
Peter Koole (NL)
Rabi Koria (SY/NL)
Olphaert den Otter (NL)
Stijn Peeters (NL)
Martin & Inge Riebeek (NL)
Tijs Rooijakkers (NL)
Henrik Schrat (DE)
Nowadays the western world is going through a moral crisis. After the debt and banking crisis, now the refugee crisis shakes Europe to its foundations. Rightwing populism and nationalism contaminate the political discourse with cynicism.
Grexit, Brexit, borders rather closed than open; new iron curtains to protect us against the 'tsunami of refugees'. Asylum seekers mentioned in the same breath as criminals, terrorists and rapists. In this era of 'selfies' solidarity is rapidly replaced with 'our own people first'.
Rob Moonen and Rebecca Nelemans curated an exhibition with artists who relate in their works to these big social changes.
The opening of the exhibition on Saturday May 7 at 4 pm is performed by Henri Swinkels, Deputy for Culture of the Province of Noord Brabant.
Click here for the introductory speech by Rebecca Nelemans (in Dutch).
Click here for the opening speech by Henri Swinkels (in Dutch).
Click here for the exhibition guide (in Dutch).
In the media:
Tillywood Magazine - 20-04-2016
George Knight - 07-05-2016
If then is now - 09-05-2016
Digezine - 12-05-2016
BK-info - 03 06 2016
Zuiderlucht - 06/07-2016
Trendbeheer - 23-06-2016