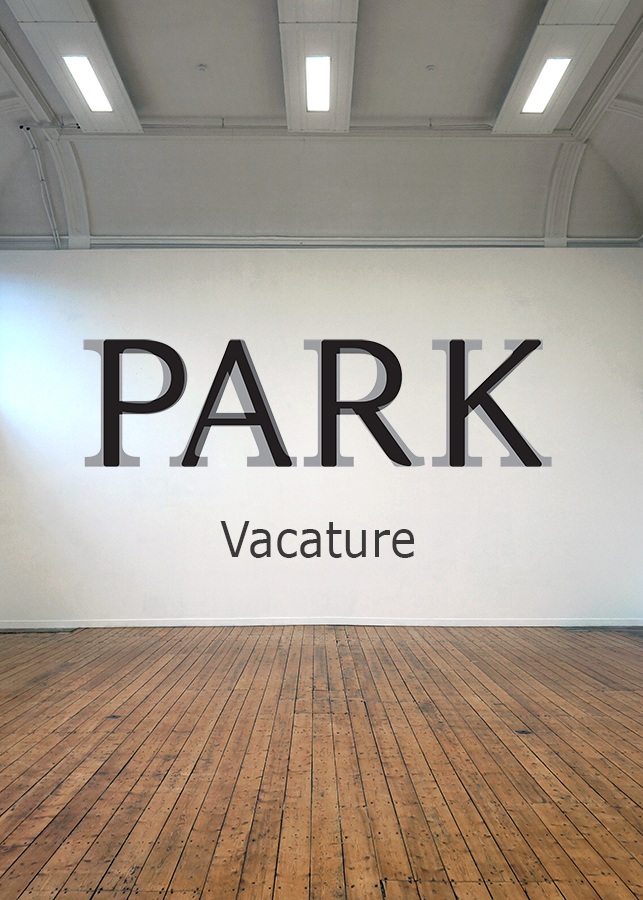 VACATURE
employee marketing, PR and communication
respond before October 1, 2021
We are looking for a marketing, PR and communication officer who can contribute to the visibility and public reach of PARK.
Within PARK you are responsible for the strategic marketing, PR and communication policy and its implementation.
You are familiar with online and offline marketing and you know how best to use it to achieve the set goals.
You actively look for opportunities to bring PARK to the attention of the various target groups.
You are able to independently implement the communication and marketing of PARK at a strategic level, but the practical implementation is not a problem either.
You build and maintain contacts with the press and provide them with press texts and photo material.
You are an active user of social media, generate content yourself and analyze its effect.
You are at home in Photoshop, Illustrator and InDesign. You have experience with video editing programs such as Final Cut Studio or Premiere.

What we ask of you:
Knowledge of and affinity with contemporary visual art.
Relevant work experience in communication.
Thorough knowledge of social media.
Good, up-to-date and demonstrable knowledge of communication strategies, methods and techniques, both online and offline.
Initiative, creative, independent and result-oriented.
Strong in planning, organizing and a good networker.
Excellent writing skills and a ready pen.
Good command of English.
A large national press network is an advantage.
About 5 hours a week on a freelance basis.
Preferably location of Tilburg.
Interested? Reply with a short motivation and CV before October 1 at park@park013.nl