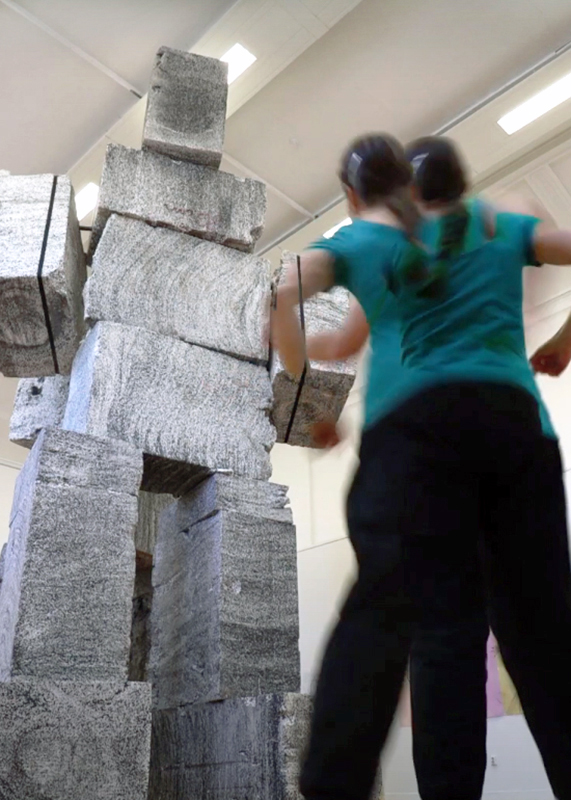 VLOEISTOF DANSCOMMENTAAR
Vloeistof dance comments
10-11.04 2020
At the moment, PARK cannot be visited due to the corona crisis. On 10 and 11 April, Anja Reinhardt, Yuri Bongers and Ulrike Doszmann of the dance company Vloeistof responded to the exhibition BLOKBUSTER in PARK with work by Tom Claassen and Roland Sohier.
Vloeistof portrays social issues in the public outdoor space in a light-hearted and contemporary way, with surprising performances on the water, in the middle of the city or on and around a car, for example.
Recordings made in PARK are published on our YouTube channel under the title 'Vloeistof Danscommentaar' ('Vloeistof Dance Commentary'). See the links below.