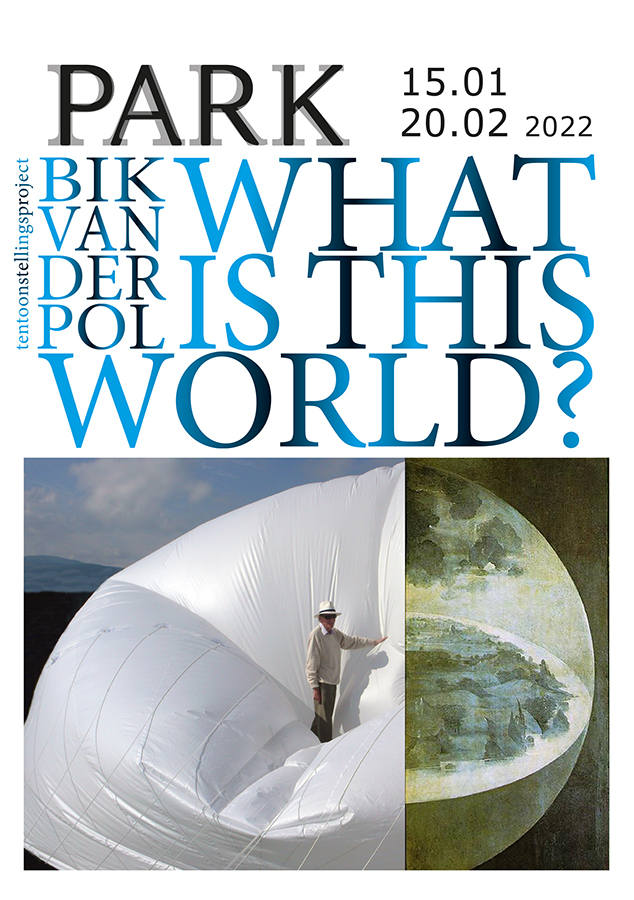 WHAT IS THIS WORLD?
exhibition project Bik Van der Pol
15.01 - 20.02 2022
Bik Van der Pol is a Dutch artist duo consisting of Liesbeth Bik and Jos van der Pol. Since 1995 they work together as Bik Van der Pol. They live and work in Rotterdam, and they see art as an 'instrument for exploration and reflection on social and political changes in a constantly changing landscape'.
What is this world? is a project that is gradually taking shape. It connects many perspectives on and of the world, and explores and exchanges these different perspectives in dialogue, in the format of a live reality tv set. A large, 8 meter inflatable ball fills the room, is backdrop and chalkboard for discussion, as stand-in for the 'world'. Participants are invited to work with the artists during s series of workshops, to act against this backdrop, and to fill the space with their ideas and imagination on the future of this world.
The Garden of Earthly Delights by Jheronimus Bosch is taken as study object and teaser – image to think about abundance, uneasiness and loss. What is this world? takes inspiration from Pier Paolo Pasolini, and the reflections of John Berger on this film about fear of war, entitled La Rabbia (Rage), which was commissioned for Italian television in 1962 but never shown in public.
The kick off is on Saturday January 15 at 3 pm, you are cordially invited.
The further program will be announced through the website.