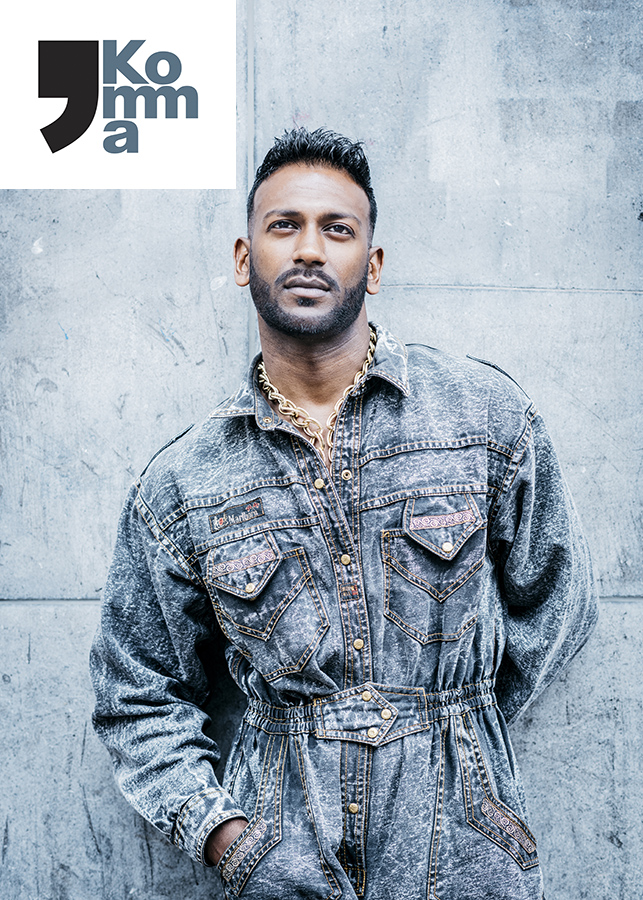 FAZLE SHAIRMAHOMED
KOMMA #5 - ritual

comment on 'Summer Residency Tyna Adobewale'


07/08 2021

During Tyna Adebowale's residency, three KOMMA activities take place; three artists react to Adebowale's work or enter into a dialogue with her and develop a new work. Fazle Shairmahomed is one of them.

Fazle Shairmahomed is a performance artist and dancer. He studied Cultural and Social Anthropology and Arabic/Middle Eastern Studies. Fazle mainly creates decolonizing rituals, in which he transforms the relationship with the spectator, and challenges understandings of inter-sensoriality. Often he refers to problematics concerned with the politicization of his body as a Dutch Surinamese-Hindustani Muslim queer person of color. This experienced reality creates an urgency that shapes his artistic choices leading to themes such as death, rebirth, ancestry, belonging, colonial histories, and healing. Since 2013 he is also one of the members of CLOUD danslab in the Hague.

On July 29 Fazle Shairmahomed, Devika Chotoe, Collins Nice and Tyna Adebowale performed a immersive ritual for our KOMMA program. Led by Shairmahomed and surrounded by the works Adebowale created during her residency. A film registration of this ritual will be shared later on our socials.

Collaboration with DanceBrabant.
Photo Gregor Servais.

Text by Fazle Shairmahomed

Click here for a short film impression of the ritual.