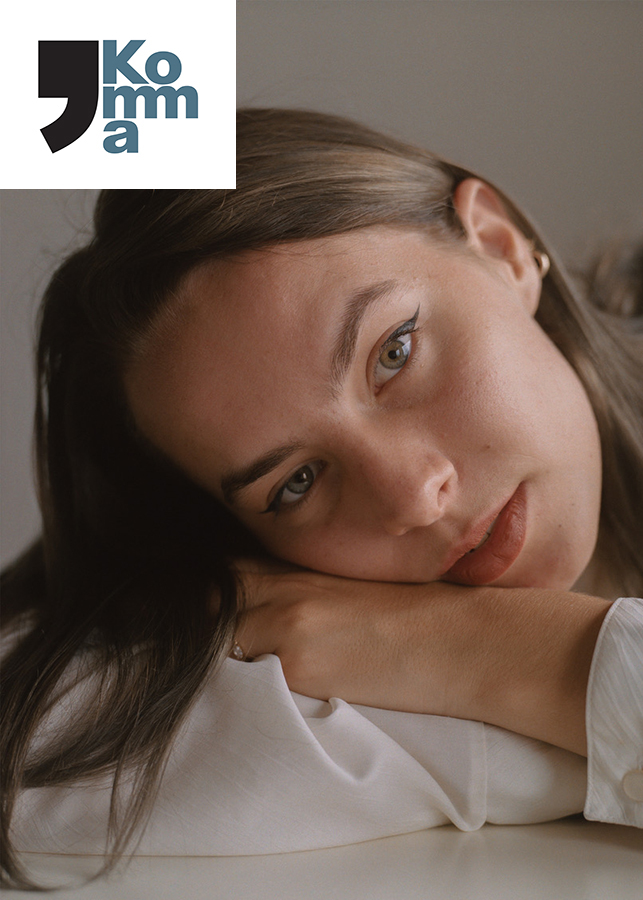 FREDERIKE LUIJTEN
KOMMA #8 - text

comment on 'At First I Was Afraid....'


13-17.09 2021

Frederike Luijten (1998) is a project-oriented writer who enjoys entering into interdisciplinary collaborations. In 2020 she graduated from Creative Writing ArtEZ with kind zonder uitknop, an experimental and rhythmic short story collection about ADHD. She works as a program maker, within the Creative Writing study board and as founder of the literary Seizoenszine. She also researches fan culture and writes stories about houses and mountains.

Frederike reacts to the exhibition 'At First I was Afraid.....' by Paul Geelen and &Hedwig Houben. She works in PARK in week 37. On October 9 she presents her makers comment.
Click here for a video impression.

Photo Wouter le Duc
www.instagram.com/feluijten

In Frederike Luijten's text would you still love me if i were a worm, a woman enters into a symbiotic relationship with a space. During her stay in PARK, Frederike was inspired by how large and empty the space was, and how alienating it felt to be in it as a small person. It felt like she was seeing herself from above. In addition, the exhibition of Paul Geelen & Hedwig Houben, partly due to the breathing of their art, had something very rhythmic. It felt as if the works of art were still growing in the rhythm of their own breathing and as if she herself was growing along. Due to these elements, Frederike's reaction became a playful theater text, in which we observe from a distance how a space moves, becomes overgrown and becomes one with the only character in a symbiotic way. The title, like the title of the original work, is inspired by popular (internet) culture that takes on a different meaning when taken out of context.
Click here for her text (in Dutch).